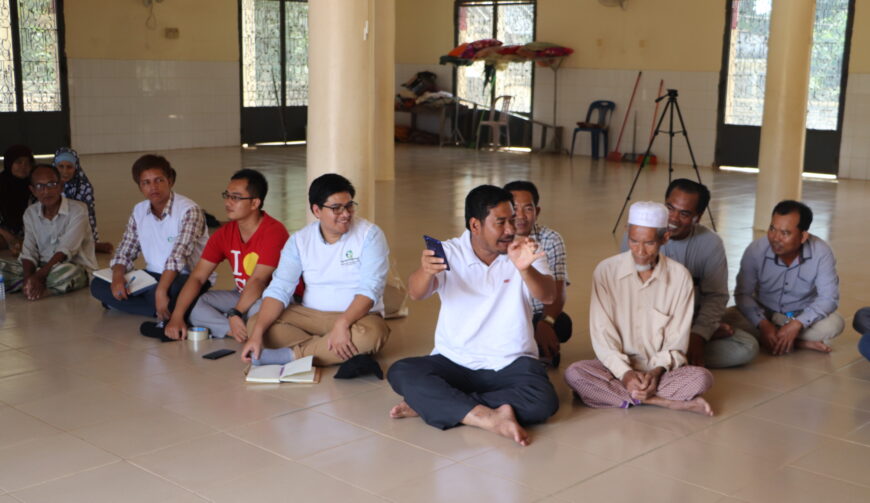 EFC Initiates Ground Up Initiative (GUI) Project at Tboung Khmom Province Emaan Foundation Cambodia (EFC) on 28th November,2020 conducted a Talking Session with villagers at Khbop 2 Village, Tboung Khmom Province to promote the Ground Up Initiative (GUI) among villagers. The meeting aims at supporting Ground Up Initiatives (GUI) groups to find their sense of purpose and […]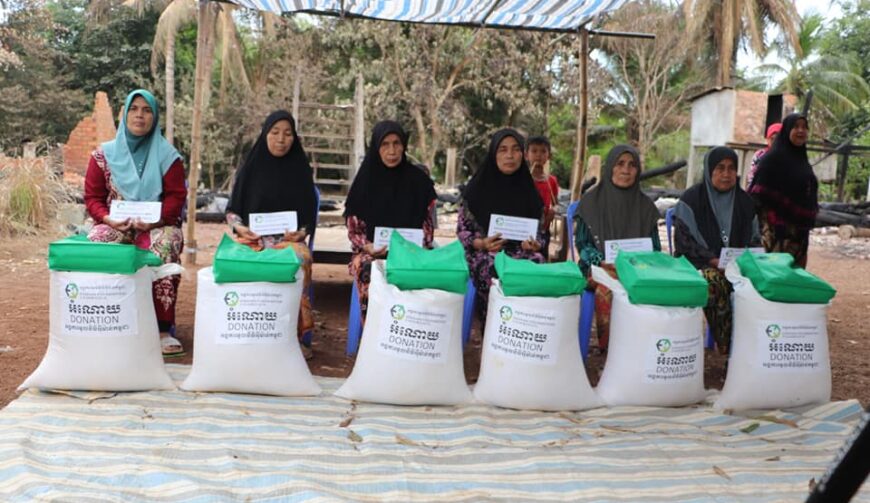 Emaan Foundation Cambodia is pleased to render our helping hands to the 6 families who lost their houses to fire in Tboung Khmum on 26 November 2020. Thank you donors for the support given. This allows us to provide some rice, ibadah package (consisting of jubah, telekong, quran and sajadah) and some cash to see them through[…..]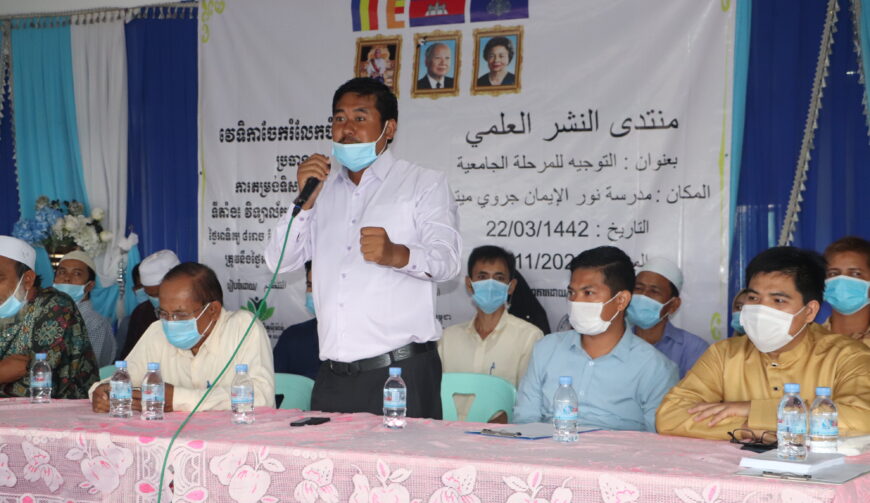 Emaan Volunteer Club has organized the sharing Session Series 3 on 08 November, 2020 at the Hall of Noral Iman Chroy Metrey high school in Kandal Province with supporting from Emaan Foundation Cambodia (EFC), and in collaboration with Cambodian Islamic Center (CIC), Abubakar Islamic High School (AIHS), and Noral Iman Chroy Metrey High School (NICHS). The forum[…..]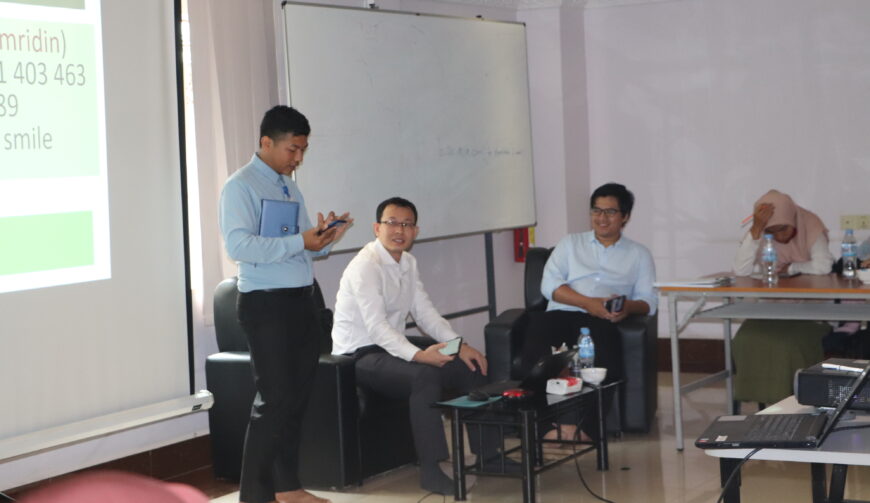 With the support from Emaan Foundation Cambodia (EFC), a Sharing Session Series 2 was successfully organized on October 15, 2020 at EFC Training room. The forum entitled "Evolving Life Skills in the Digital Age" was presented by a renowned speaker on human resources development, Math Sadat. He is currently a Chief of Human Resources Officer at JTrust[…..]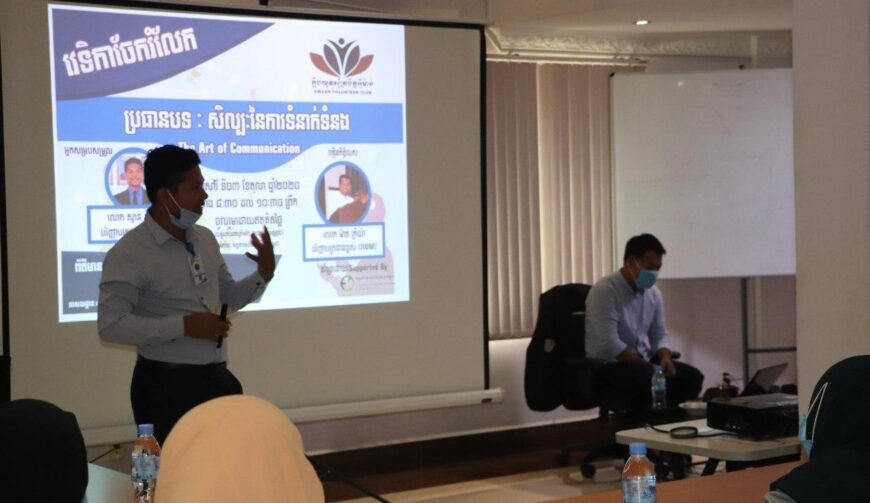 The Sharing Session Series is an intellectual forum initiated by Emaan Volunteer Club, conducted on October 03, 2020, at EFC Training Room, with the support of Emaan Foundation Cambodia. The main objective of this forum is to build the capacity of youth in relation to communication. The invited resource person was Mr. Math Kreya, the Secretary General[…..]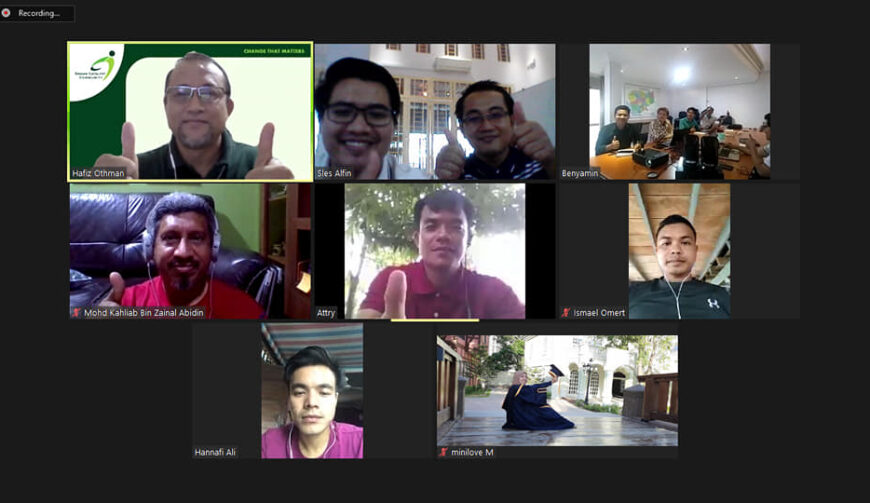 Emaan Foundation Cambodia successfully organised the Virtual Project Management and Asana Software training on 27 September 2020 for leaders and staff of Emaan Foundation Cambodia, EMAAN International School and Singapore Centre for Education-មជ្ឈមណ្ឌលសិង្ហបុរីសំរាប់ការអប់រំ-SCE. The training was conducted by Coach Hafiz Othman, Executive Director of Emaan Catalyst Community.
27 September 2020 EFC Meeting Room/ Virtual Trained by Loach Hafiz Othman Organized by Emaan Foundation Cambodia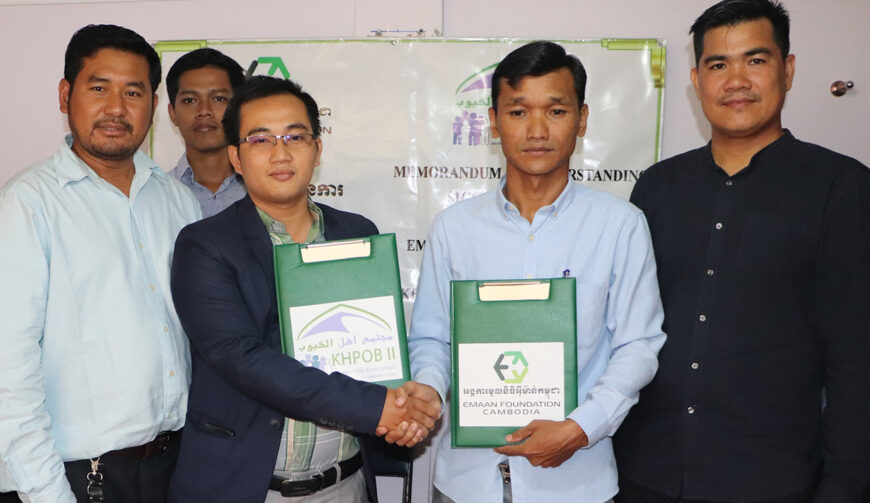 Signing Ceremony of the Memorandum of Understanding between Emaan Foundation Cambodia and Khpob Community Association. Present were the Chairman of EFC, Mr. Sales Salas and KCA's Chairman, Mr. Mat Younes. The two organisations mutually agreed to strengthen, promote and develop cooperation on the basis of equality and mutual benefits  in the areas of common interests.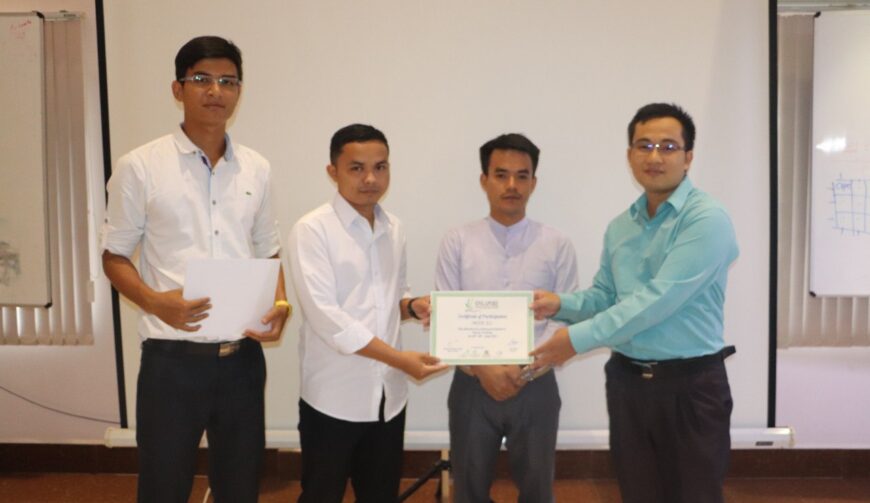 Teaching is more to than just chalk and talk. It is a tough job. For this reason, the teachers at Emaan International School, Emaan Education Centre and Singapore Centre for Education, are regularly trained. From 6th to 9th July 2020, the teachers attended a teacher training programme by both Cambodian and Singapore trainers. This training programme is[…..]